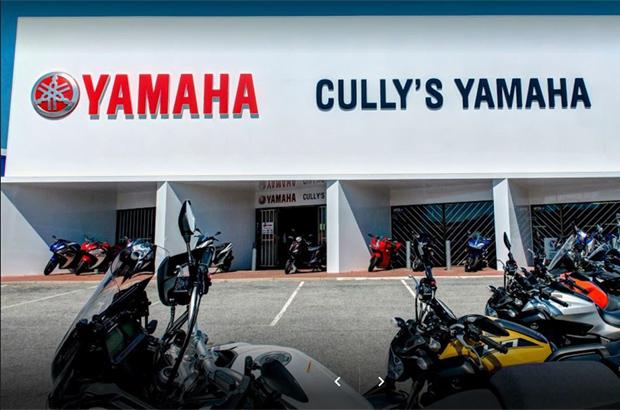 About Cullys Yamaha
Established in 1976, originally in Osborne Park, Cully's stands as Western Australia's longest serving Yamaha dealer, being at the forefront of motorcycle sales, service, parts and accessories. Brian Cull, the first-generation dealer principal of Cully's, established the foundations that the store has built upon over 40 years and led to being awarded a host of industry accolades. In 1980 the store was relocated to its current location on Wanneroo Road, Balcatta to better service the northern suburbs.

Second-generation dealer principal Strett Cull is now at the helm of the family-run business; his influence seeing Cully's Yamaha continually adapt to the evolving direction of the industry. Strett has brought together a team with a broad cross-section of knowledge, experience and enthusiasm for all things motorcycling.
OUR SHOP
Stocked over three floors, Cully's range of apparel, off-road and dirt accessories, road accessories, aftermarket parts and OEM parts is unmatched by any other dealer in Western Australia. The emphasis is on friendly, knowledgeable service; Cully's retail staff have the passion and training to help people find the right gear – whether it's a new rider's first helmet, luggage for a long ride, a set of track day leathers, or parts for a very old agricultural bike! Gift vouchers can also be purchased as a great option as a present for friends or family.
OUR BIKES

Cully's has a full range of new Yamaha motorcycles, scooters and ATVs on its show floor. Our full-time sales staff are passionate motorcyclists with experience both on and off-road. Purchasing your motorcycle is simple and hassle-free as Cully's offers Yamaha Motor Finance and Yamaha Motor Insurance. Not quite settled on a bike? A full demo fleet of Yamaha road bikes is available for test rides, and there's a selection of pre-owned bikes available.

OUR ONLINE STORE

In addition to Cully's first-class retail premises spanning over 3 stories high, customers have the ability to view and purchase a wide range of parts and accessories via a modern online store. Orders are processed daily with the option for delivery or in-store collection. Cully's online presence is continually updated and expanded with new products and clearance specials, and state of the art technology maintains the security of customer details.
40 YEARS OF KNOWLEDGE
Brian Cull, the first-generation dealer principal of Cully's, established the foundations that the store has built upon over 40 years and led to being awarded a host of industry accolades.
Brian Cull establishes Cullys

Brian Cull, the first-generation dealer principal of Cully's, established the foundations of the store

1978

Brian Cull- First Road Race Velocette

Finishes 2nd 250cc, 2nd 350cc, Wins State Title

Wins First State Road Race Title

Starts working and racing for State Yamaha Distributor Ken George Pty Ltd

Manager Yamaha Department, Northcity Holden. (Yamaha Race team pictured)

Establishes Cullys Motorcycle Centre in Osborne Park.

Cully's Castrol Yamaha Race Team began

WA Yamaha Dealer Team Castrol 4 Hour (left to right: Terry Barclay, Tom Cull, Brian Cull, Hans Beulter

Uncle Tom Cull and Strett. The start of Strett's involvement.

Brian and Strett Cull with Brian's Alitalia Yamaha Bimota. The star of Perth's 1979 Motor Show.

Brian Cull and Greg Scott. Castrol 4 Hour Race, Brians last ride

Cullys Motorcycle Centre moves premises to Balcatta

Strett Cull's first race. Yamaha FZR 600

Strett begins his Mechanic Apprenticeship

Cullys Yamaha Castrol Race Team (left to right: Scott Malcolm, Strett Cull, Steve Mcdermott, Steve Hammond)

Strett riding the brand new Yamaha YZF600 Thundercat

Cullys Castrol Yamaha MX Team, Bryan Staring & Anthony Staring, in QLD

Cullys Race Team rider Steve Hammond

Strett Cull wins first State Championship 600cc Supersport

Cullys Yamaha State & National Road Race Team

Strett wins Supersport State Title for second time

Strett wins both the Prince of Wanneroo Supersport Class Superbike

Cullys Motorcycle Centre undergoes major renovations making the store you see today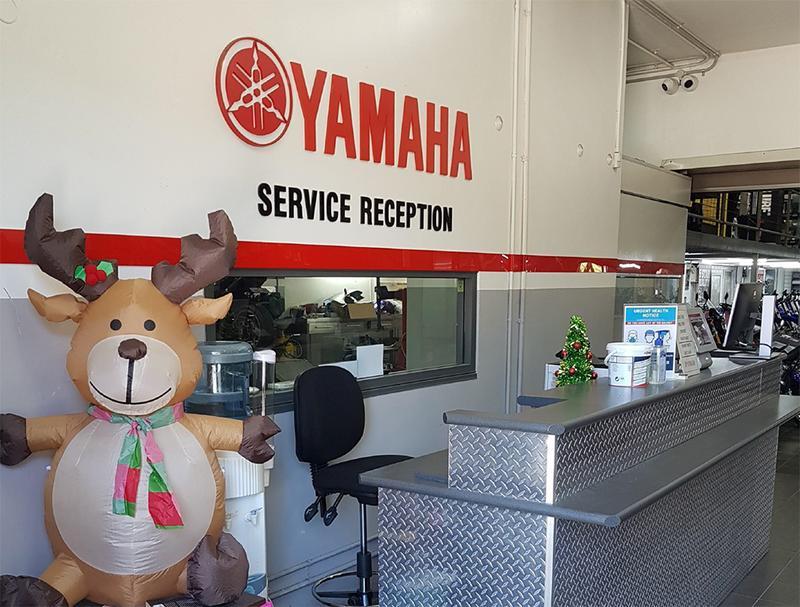 SERVICE DEPARTMENT
Cully's operates an immaculate workshop to Yamaha Motor Australia's highest standards, being named as one of the select few Platinum Dealers in the state. The four-man workshop team - the workshop manager, two technicians and an apprentice - have all undergone Yamaha-specific training, meeting strict standards to ensure Cully's maintains the trusted and reputable name that they've carried for years.

The workshop has the resources to cater for jobs of all sizes; from tyre changes and minor servicing through to major repairs and full engine overhauls. Open five and a half days a week, the workshop can offer servicing quotes over the phone and are fully equipped to handle Yamaha warranty issues.
LEARN MORE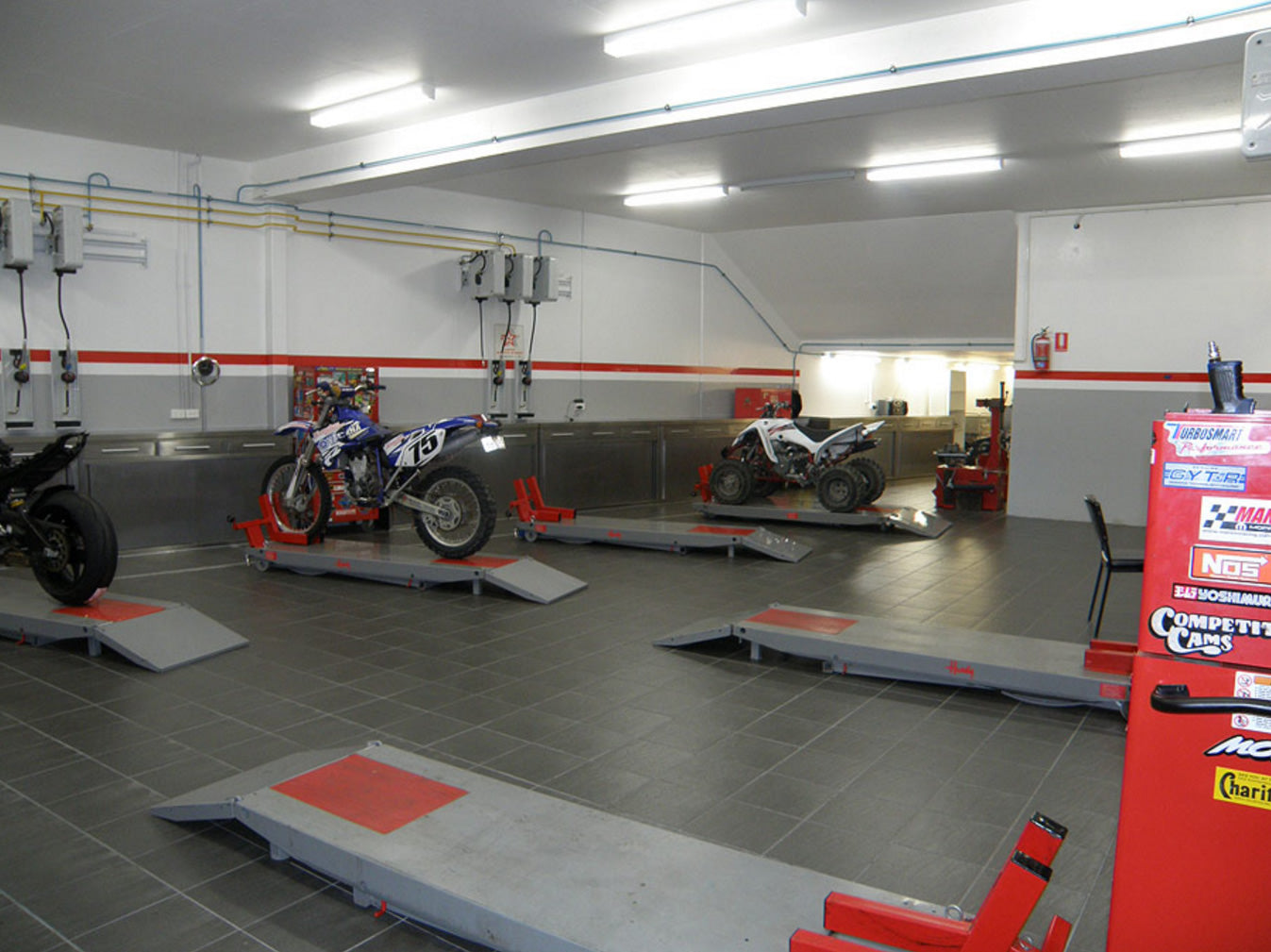 YAMAHA FINANCE & INSURANCE
Yamaha has been supplying innovative and exciting leisure products for more than 60 years and Yamaha Motor Finances (YMF) goal is to help you purchase the products you have always wanted to make your dream a reality.

YMF is a 100% owned subsidiary of Yamaha Motor Australia Pty Ltd. YMF was established to give Yamaha customers access to specially tailored finance packages on Yamaha's huge range of motor products. This unique relationship means YMF has a better understanding of motorcycle and marine products and more importantly, caters for your needs.
LEARN MORE