Regular price
Sale price
$449.95
Unit price
per
Size
M
Contact us for availability
L
Contact us for availability
XL
Contact us for availability
In Store
Available now for delivery or store pickup, during store hours.
Warehouse
Available for delivery or store pickup during store hours in 2-5 days time.
Contact us for availability
We are currently out of stock for this product.
View full details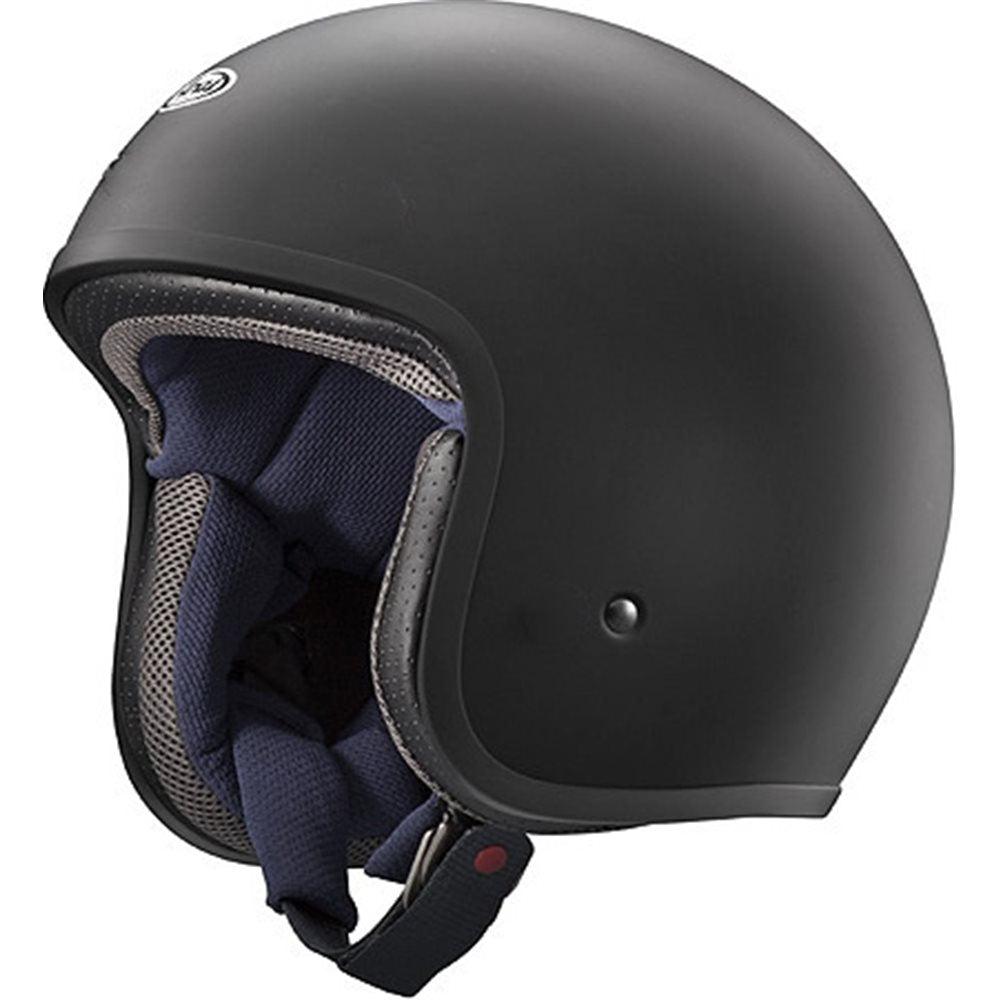 ARAI FREEWAY CLASSIC - RUBBERISED MATT BLACK NO STUDS
!NO STUDS!
The Freeway-Classic fulfills the fundamental functions of a motorcycle helmet for those who like to take it easy and experience the world around them to the fullest.
Outer shell SFL
Replaceable Ear cups: Ear cups with their shock absorbing liner are offered in different thickness sizes, to make a more custom fit possible. There is ample room round the ear area for better comfort and plenty of space for a communication device.
ECE 22-05
Leatherette Interior: A Unique feature is the real leatherette interior parts, offering a classic appearance. Made of very supple and soft faux leather offering a luxurious look and feel to the helmet.
Shell Construction: SFL – Special Fibre Laminate- Strict quality controlled construction using special fiber layers, crowded with fibers right to the shell surfaces and bonded with special resins formulated by Arai, to disperse impact energy over the widest possible area – the shell's main job – through strength, structural integrity and impact flexibility.
Goggle Strap Band: When goggles are used, the strap band keeps the goggle strap in place on the back of the helmet, preventing the strap from slipping off
*The product images shown are for illustration purposes only and may not be an exact representations of the product. Cully's Yamaha reserve the right to change product images and specifications at anytime without notice. Additional products may be displayed within image to illustrate the product offered for sale