Regular price
Sale price
$899.95
Unit price
per
Size
L
Contact us for availability
XL
Contact us for availability
In Store
Available now for delivery or store pickup, during store hours.
Warehouse
Available for delivery or store pickup during store hours in 2-5 days time.
Contact us for availability
We are currently out of stock for this product.
View full details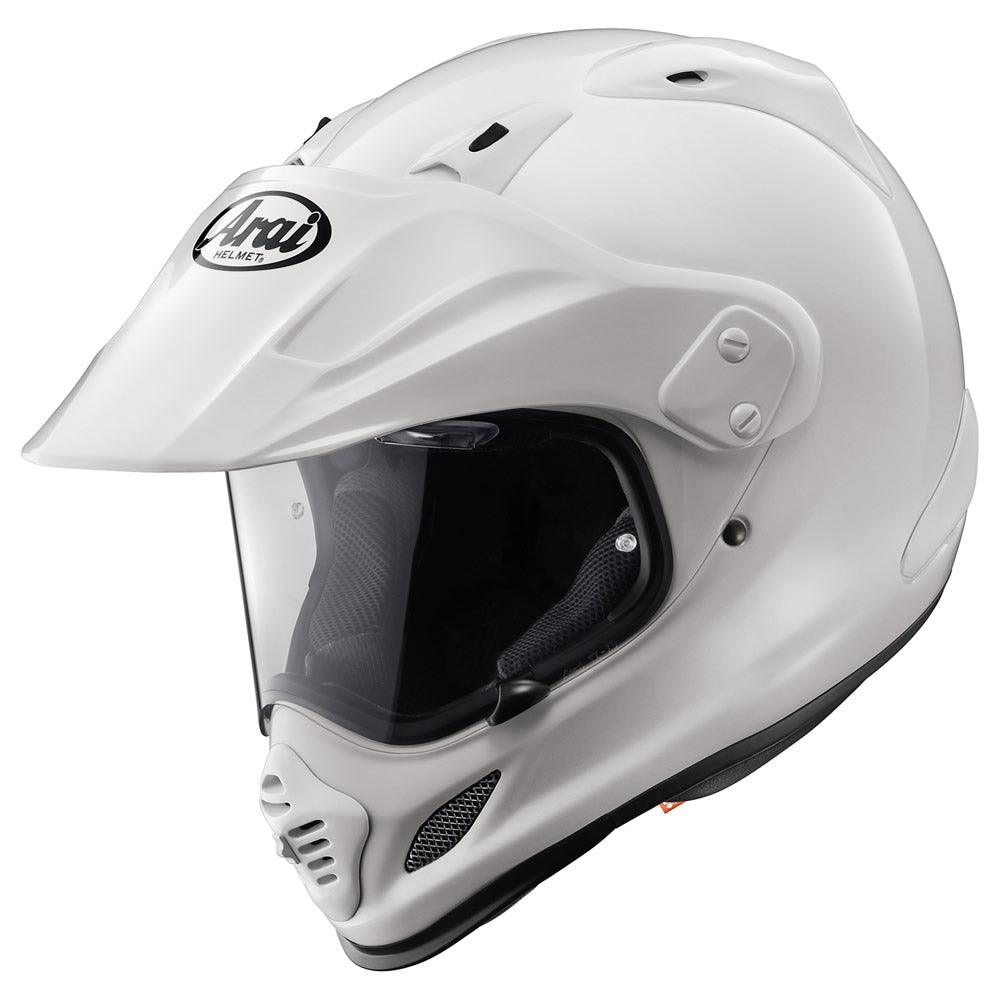 ARAI XD4 - WHITE
*TINTED VISOR NOT INCLUDED*
New exhaust ports added to the top diffuser vents nearly double the airflow while using the same (4) 10mm vent holes in the helmet shell.
The ability to increase performance from existing designs is typical of Arai's evolutionary thinking.
New shell shape for better aerodynamic stability at higher street speeds, works in concert with the high-flow peak and new side cowl vents.
New chin vent with more intake ports.
Larger sculpted side cowl vents improve ventilation efficiency as well as helmet stability at higher speeds.
The 5mm peel-away temple pads add another level of customization, providing a little extra width when needed.
Enhanced customer benefits like micro fitment interior, without the need to purchase extra interior components, underscores Arai's commitment to our customers.
Fully removable/replaceable/washable Interior: Comfort head liner, Cheek pads, Chinstrap covers.
Dry-Cool ® technology keeps you dry & cool for greater comfort.
New FCS ® (Facial Contour Support) cheek pad design.
Patent pending design adds just the right amount of pressure when needed while being worn, but seamlessly "get out of the way" when putting on and taking off the XD'4.
Another example of Arai's attention to all aspects of fit.
The all new XD-4 now comes standard with the Visor fitted with Pinlock Posts
Arai has added our trademark Brow Vents to the new XD4 face shield, providing airflow to the temple area of the head.
*The product images shown are for illustration purposes only and may not be an exact representations of the product. Cully's Yamaha reserve the right to change product images and specifications at anytime without notice. Additional products may be displayed within image to illustrate the product offered for sale