Regular price
$0.00
Sale price
$69.95
Unit price
per
In Store
In Store
Available now for delivery or store pickup, during store hours.
Warehouse
Available for delivery or store pickup during store hours in 2-5 days time.
Contact us for availability
We are currently out of stock for this product.
View full details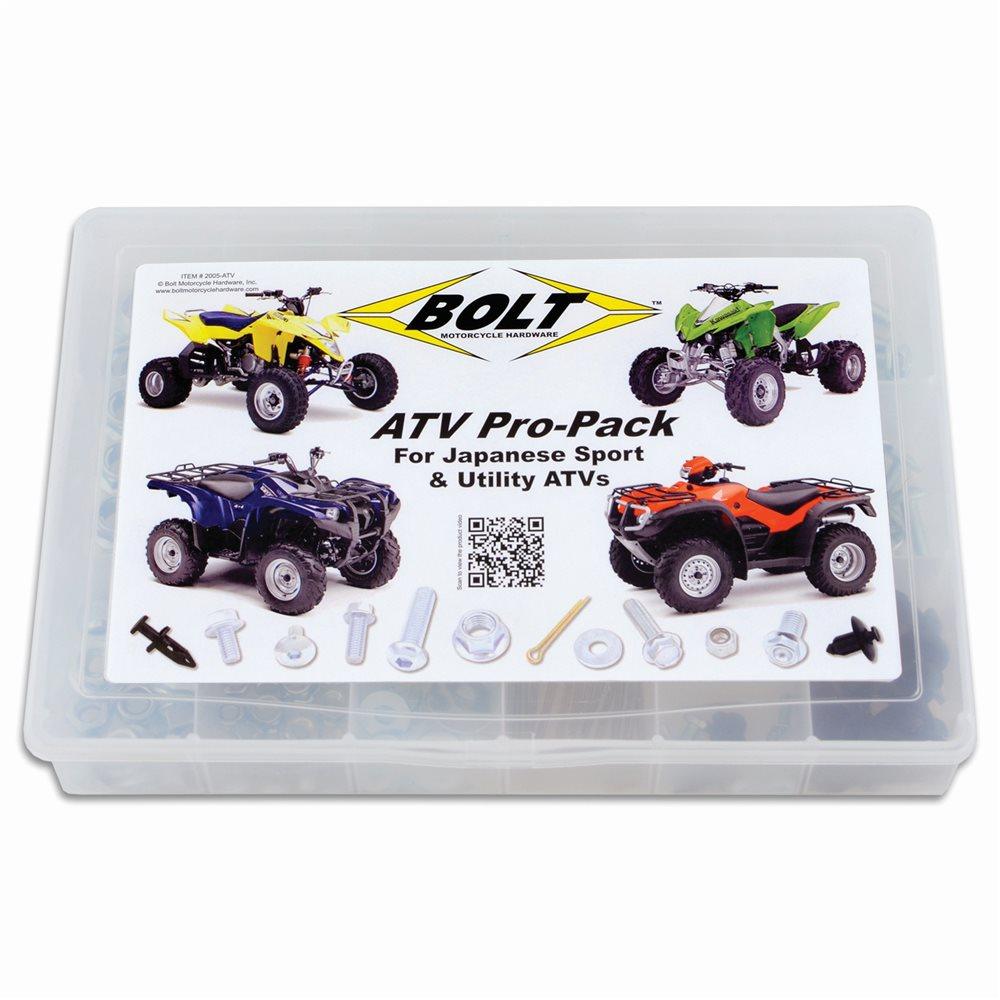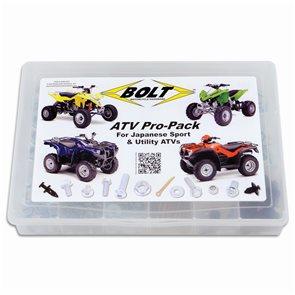 PRODUCT DESCRIPTION
BOLT ATV PRO PACK   The most complete ATV fastner kit with more than 225 pieces of factory size hardware, rivetts and lug nuts. Fits all full size sport and utility Japanese ATVs including Honda, Yamaha, Kawasaki and Suzuki.
*The product images shown are for illustration purposes only and may not be an exact representations of the product. Cully's Yamaha reserve the right to change product images and specifications at anytime without notice. Additional products may be displayed within image to illustrate the product offered for sale