Regular price
Sale price
$1,649.90
Unit price
per
Size
XS
Contact us for availability
S
Contact us for availability
M
Contact us for availability
L
Contact us for availability
2XL
Contact us for availability
In Store
Available now for delivery or store pickup, during store hours.
Warehouse
Available for delivery or store pickup during store hours in 2-5 days time.
Contact us for availability
We are currently out of stock for this product.
View full details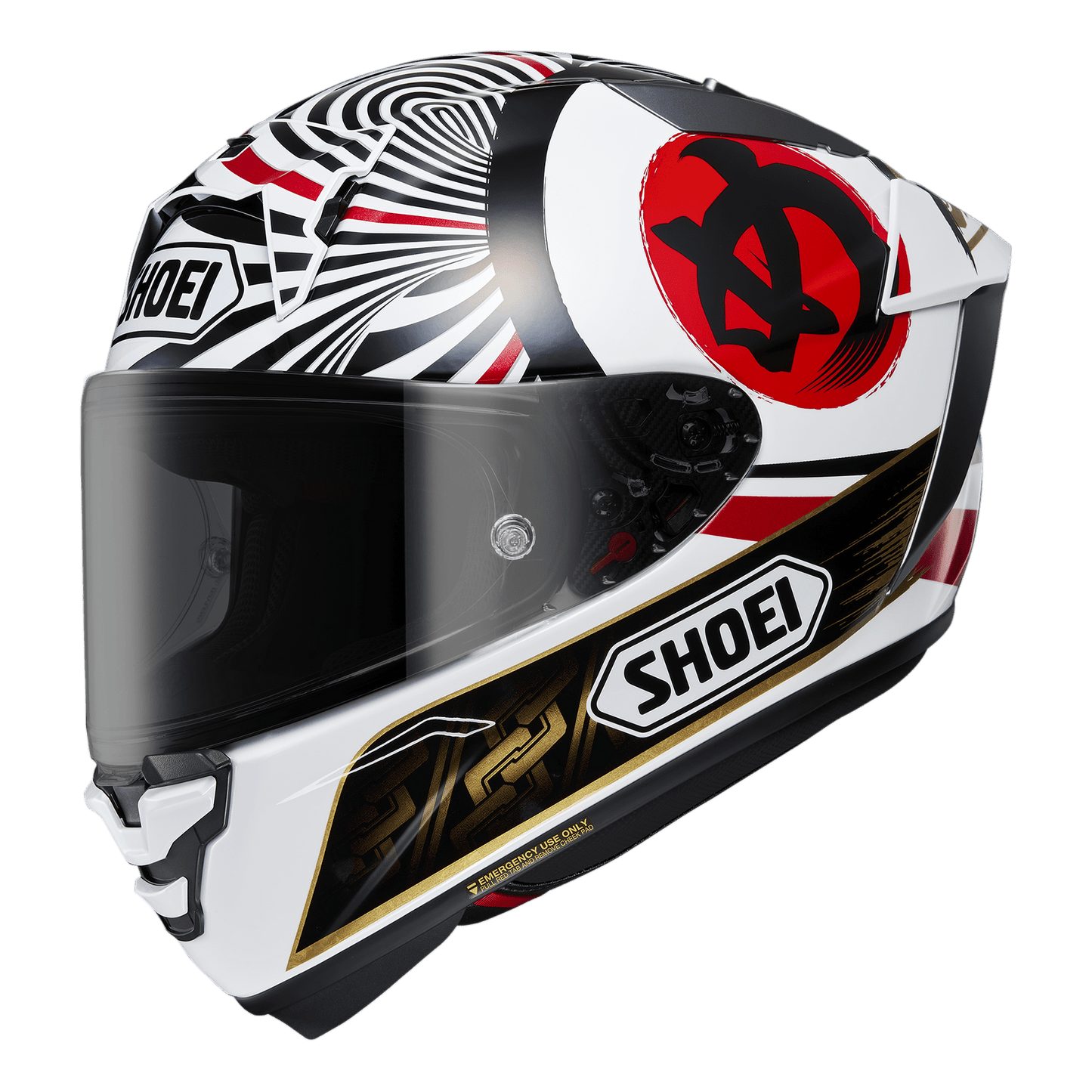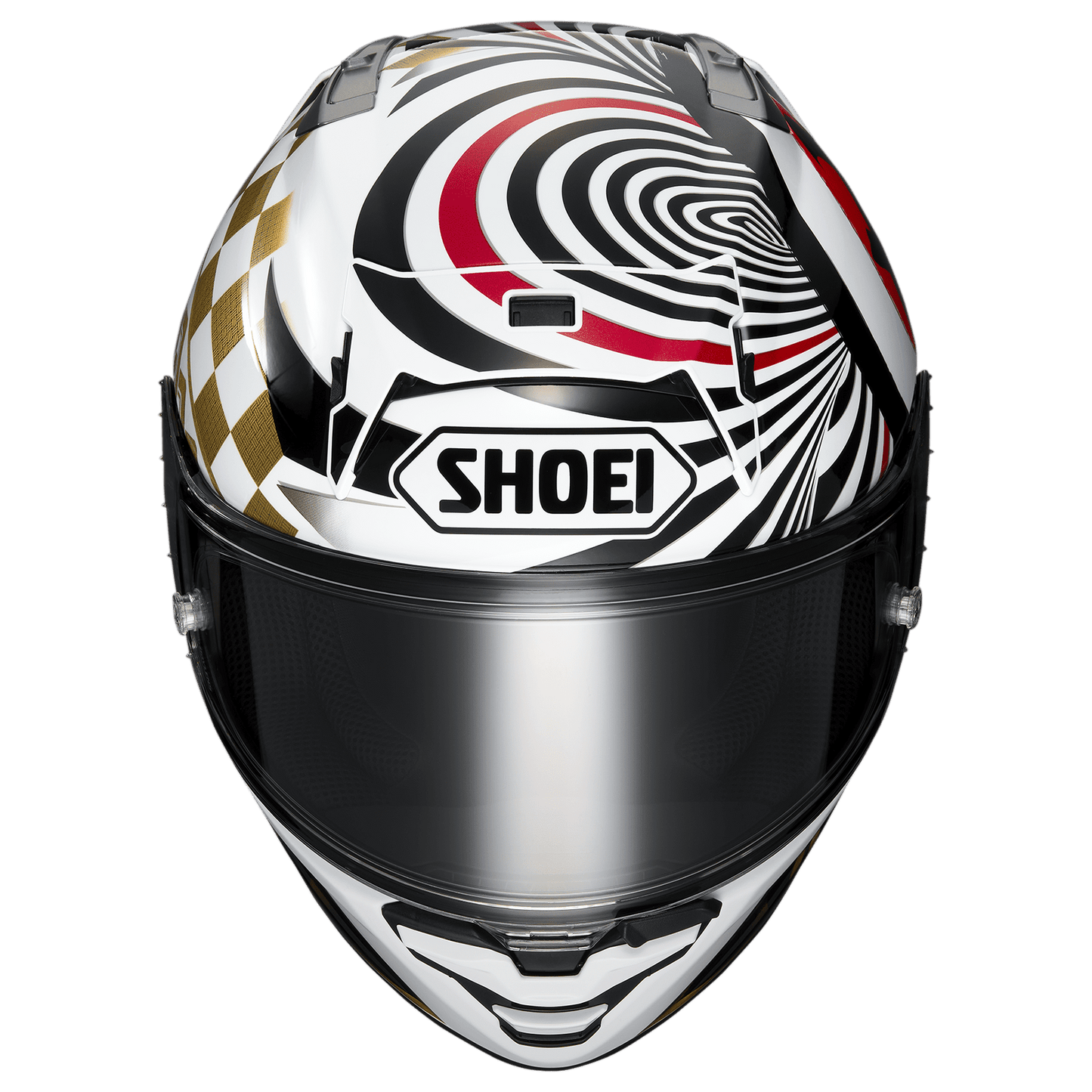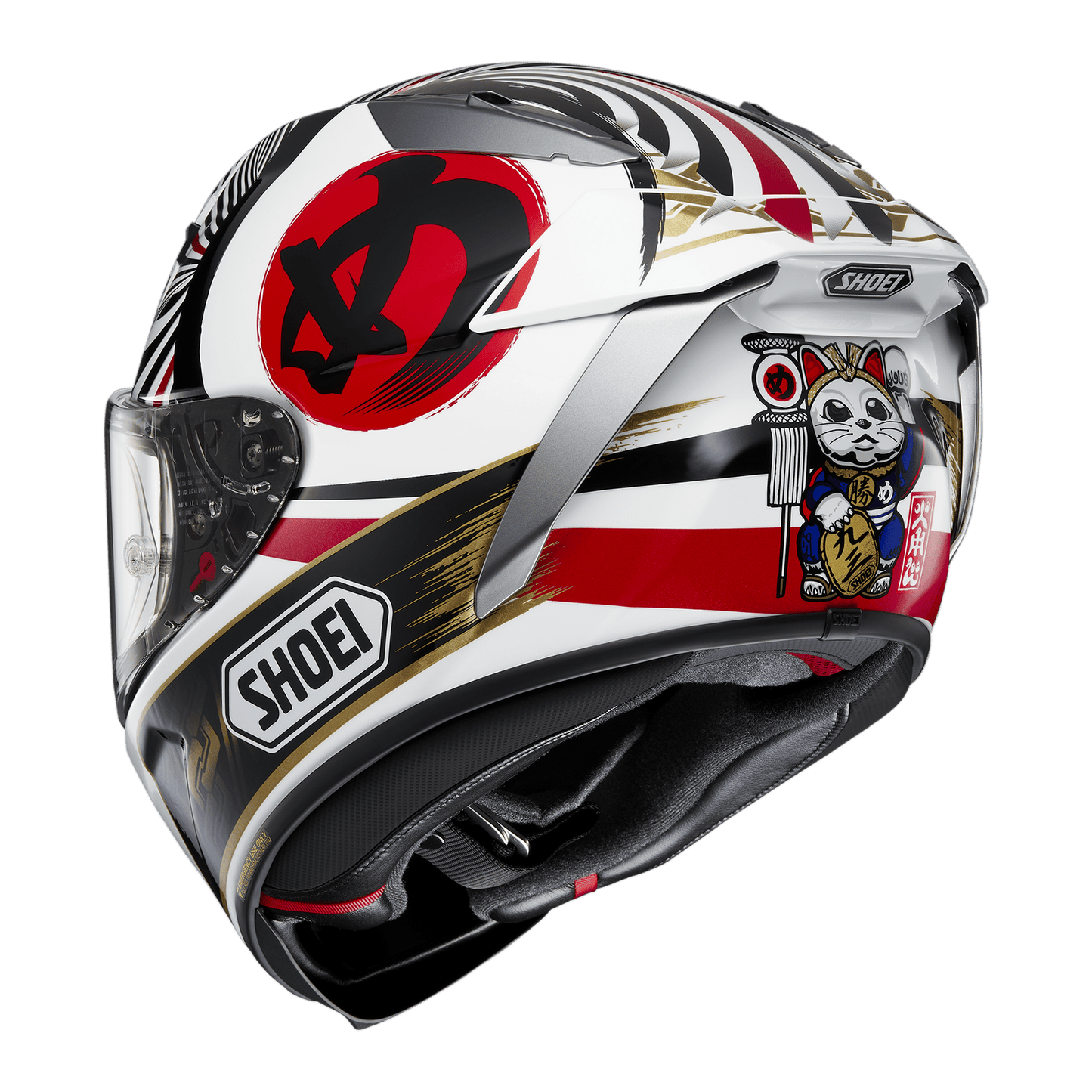 Experience pure MotoGP performance on the street. Track certified by the fastest rider on the planet, the X-SPR Pro is a proven race weapon. The X-SPR Pro is a further evolution of SHOEI's unstoppable challenge to continue to dominate in the world's top road racing championships, including MOTO GP. The X-SPR Pro's race-focused shape, no compromise design, and completely new aerodynamic form ensures stable aerodynamic performance is available even at speeds exceeding 350km/h.
DESIGN CONCEPT
▶ Aerodynamic shape that delivers even more advanced aerodynamic performance than the previous model
▶ Specialised aerodynamics for performance beyond 350 km/h
▶ All-new shield system for better upper field of vision
▶ ECE 22/06 + FIM homologation
▶ Hydration system prepared for use in long races
SHELL DESIGN & AERODYNAMIC PEFORMANCE
▶ Integrated spoiler with vortex generators
▶ Lower air spoiler
▶ -3% Reduction in lift over the X-Spirit III
▶ Sophisticated aerodynamic system
▶ Rear stabilizer with flaps
PREMIUM VENTILATION
▶ Innovative cheek vent cooling system – Additional ventilation holes have been added to the cheek area to increase the ventilation performance.
▶ 7 closable air inlets
▶ 6 air outlets
MULTI DENSITY EPS IMPACT LINER
▶ Modular EPS liner system with multiple densities for maximum safety
▶ Varying foam densities for enhanced impact absorption
▶ Cooling air is channelled through tunnels in the EPS liner
▶ Precisely placed EPS for a compact, lightweight design
AIM+ MULTI-PLY MATRIX SHELL
▶ Proprietary technology construction with a six-ply matrix
▶ Hand-laid, interwoven layer shell construction
▶ Fibreglass, organic, lightweight fibres and resin
▶ Shoei's lightest, strongest, most elastic shell
▶ Four shell sizes ensure a custom fit for head sizes XS-XXL
▶ ECE 22/06 Certified
▶ FIM homologation
CWR-F2R RACE VISOR
▶ 2-dimensional shape for use with tear-offs
▶ Tear-off posts are moved to the outside of the field of vision
▶ Increased upper field of vision by 5mm compared to X-Spirit III.
▶ Innovative design lifts Pinlock® above the top of the visor to enhance vision in race position
▶ Exclusive Vortex Generators reduce air friction
▶ Double shield locking mechanism prevents unwanted opening
▶ Compatible with CWR-F2 (NXR2) or CWR-F2R visors – no adjustment necessary
▶ Protects against 99% of the sun's damaging UV rays
▶ Visor is 100% optically correct for distortion-free view
▶ Supplied with Pinlock® EVO fog-resistant film
CWR-F2R BASEPLATES
▶ Facilitates fast and smooth shield changes
▶ The shield double lock and trigger lock mechanism prevents the visor/shield from opening in the event of a crash.
▶ Spring-loaded technology ensures a wind and waterproof seal
NEW 3D INTERIOR SYSTEM
▶ Fully removable, washable, replaceable and adjustable
▶ The all-new cheek pads extended downward to generate downforce, reducing lift by 3% compared to X-Spirit III.0
▶ Multi-layer cheek pads provide comfort and additional helmet stability
▶ Provides a more comfortable and secure fit on rider's face around the jaw area with improved hold at high speed.
EMERGENCY QUICK RELEASE SYSTEM (E.Q.R.S.)
▶ Helmet can be gently removed from rider's head in the case of an emergency
▶ Medical staff can safely remove cheek pads from the helmet
▶ Places minimal load on the neck during removal
ACCESSORIES
▶ Breath guard (included)
▶ Lower air spoiler (included)
▶ Chin curtain (included)
▶ Ear pads (included)
▶ Pinlock ® EVO DKS304 film insert (included)
▶ Premium Nylon drawstring helmet bag (included)
*The product images shown are for illustration purposes only and may not be an exact representations of the product. Cully's Yamaha reserve the right to change product images and specifications at anytime without notice. Additional products may be displayed within image to illustrate the product offered for sale