Regular price
$0.00
Sale price
$1,175.45
Unit price
per
Warehouse
In Store
Available now for delivery or store pickup, during store hours.
Warehouse
Available for delivery or store pickup during store hours in 2-5 days time.
Contact us for availability
We are currently out of stock for this product.
View full details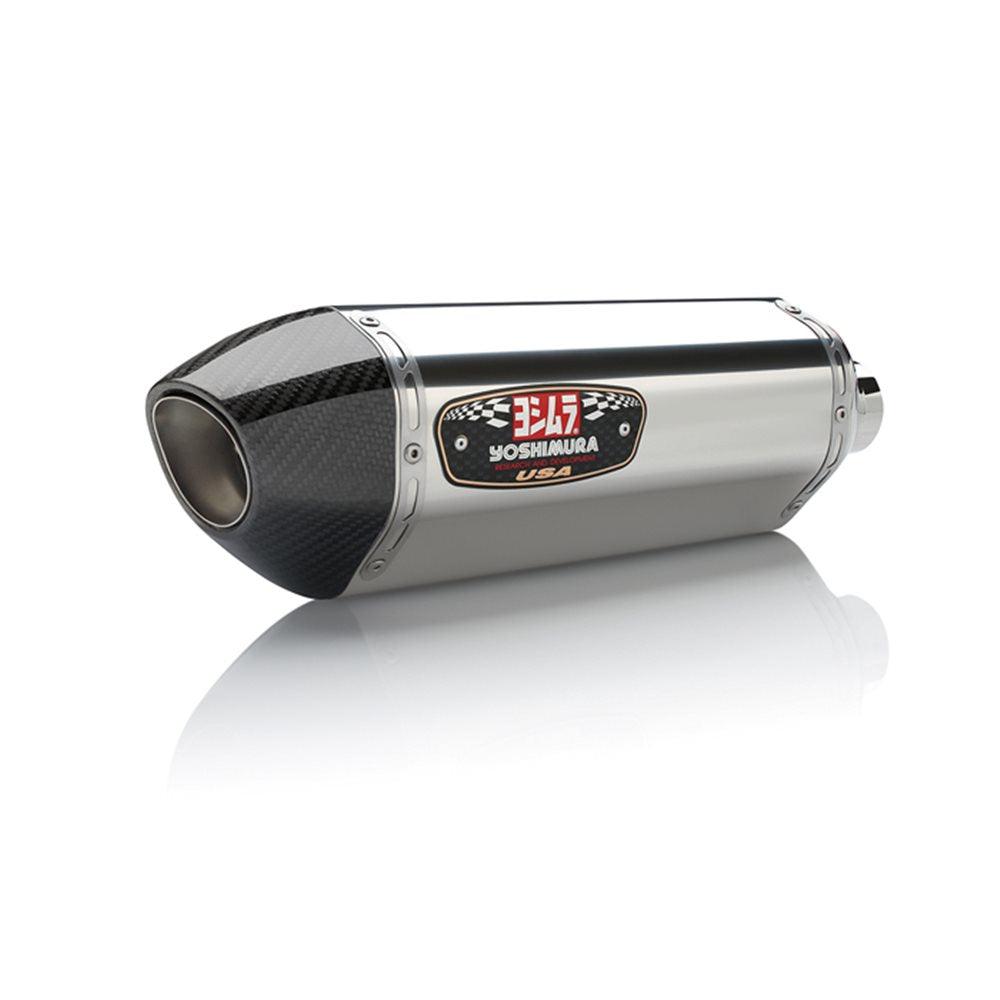 YOSHIMURA R77 STAINLESS STEEL/ CARBON FIBRE TIP SLIP ON- FZ1 2006-2013
The popular R-77 offers outstanding performance, thanks to being developed in the heat of competition. It features a trapezoidal design, which allows a large volume of packing material and in turn delivers top performance with minimal sound increase. The R-77 muffler's front cap is MIG-welded, while the end cap is riveted using high-end 304-L polished stainless steel rivets and bands.
Superbike technology and styling
Trapezoidal-shaped sleeve
Large volume of packing material
Straight baffle for ample flow
Innovative end-cap
Stainless steel tail-pipe
Weight: 8.8 lbs lighter than stock configuration
*American model pictured*
*The product images shown are for illustration purposes only and may not be an exact representations of the product. Cullys Yamaha reserve the right to change product images and specifications at anytime without notice. Additional products may be displayed within image to illustrate the product offered for sale